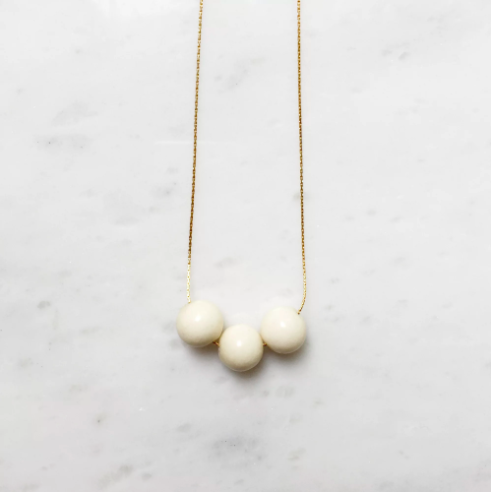 DIA NECKLACE
Limited edition, vintage bead necklace.
- 14k gold-filled chain
- Vintage limestone beads
- Measures 24" long and is finished with a lobster clasp
Vintage tumbled limestone beads are solid and heavy. Please allow for some slight variation in the markings and size of beads between pieces.
Because the beads are vintage, they should be treated gently. It is recommended that you do not shower or swim while wearing.
Owlkill Studio (Image by)